The Worlds Healthiest Super Tasty Low Calorie Ice Cream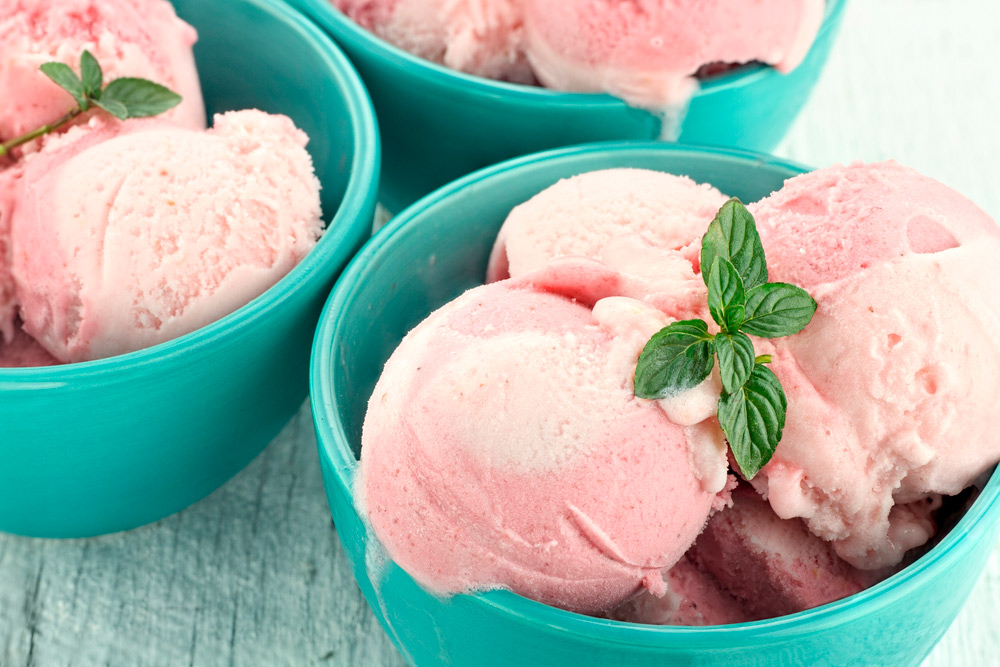 This simple ice cream recipe is going to blow your mind.
This ice cream is packed with protein and vitamins and has less than 50 calories per 100 grams. This whole recipe has about 250 calories. A perfect desert or late night snack to finish the day in style.
What you need:
• 250 grams of frozen strawberries
• 250 grams skyr or natural low fat greek yogurt
• 50 grams zero calorie sweetener
What you need to do:
Blend the frozen strawberries and add the skyr/ yogurt plus sweetener. When it's all mixed up you can add it to your freezer. Sadly it takes a few hours to become perfect. You can make it 2-3 hours before you want to eat it. To avoid this you can add portion sized boxes to your freezer a day or days before and then just give it 30-60 seconds in the microwave before eating. After a while in the freezer it becomes hard as a rock and needs a little microwave love regain that smooth ice cream texture.