Pizza Bottom Replacements with a Fraction of the Calories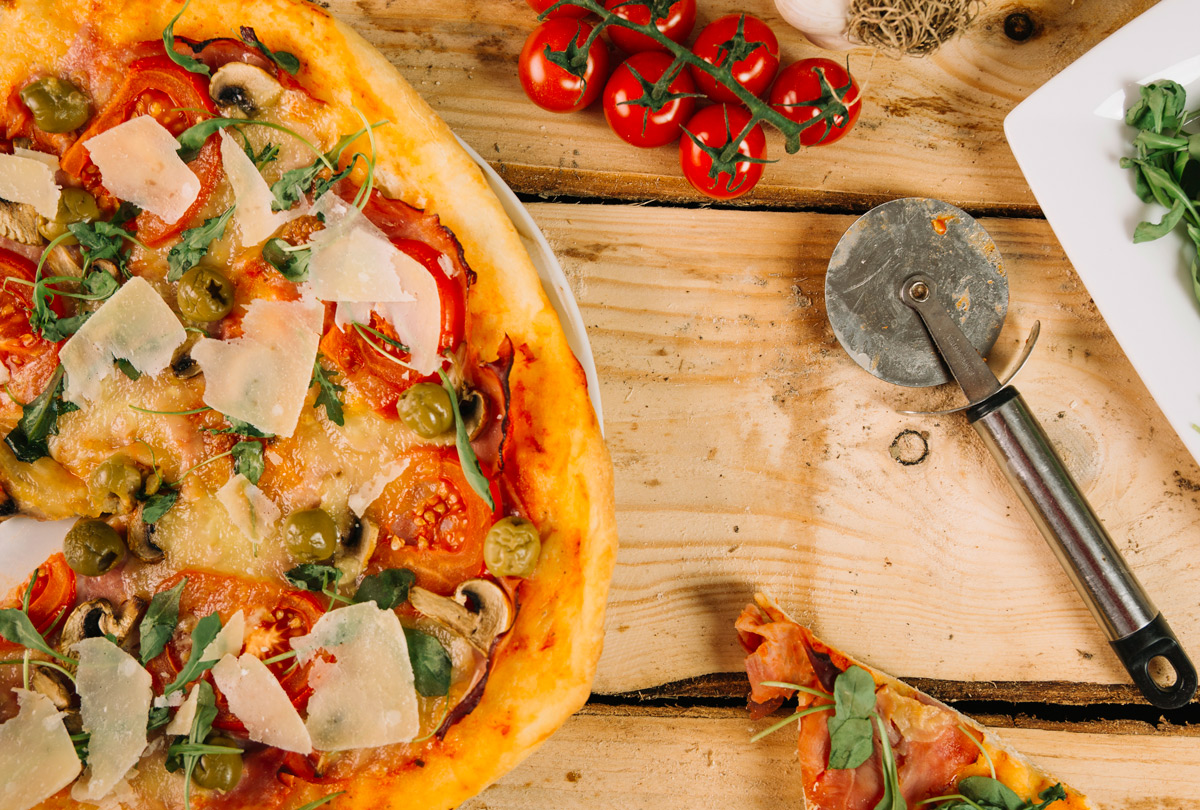 Pizza is the worlds most popular food. Sadly it's one of those food that will add 1000-2000 calories to your day without you thinking twice. The great thing on "This is no diet" you can still have these super calorie dense options. You just can not have them on your fat burning days. On those days you will have to "settle" for one of these fantastic alternatives.
BUTTERNUT BOTTOM WITH UNDER 50 CALORIES PER 100 GRAM
Slice up a butternut squash in a half inch slices. Heat them in the owen (35 minutes on 400 degrees) or microwave for about 5 minutes on full power. Add your favorite toppings and heat it again until the toppings are done.
SWEET POTATO BOTTOM WITH UNDER 100 CALORIES PER 100 GRAM
A super tasty alternative to your regular pizza bottom. Simply slice up your sweet potato in half inch sliced. Put them in the ower until they are nice and crispy. That should take about 30-40 minutes on 400 degress. To make it extra crispy you can finish it on a hot pan. Add your desired pizza toppings of choice and heat it again until ready.
POTATO BOTTOM WITH UNDER 100 CALORIES PER 100 GRAM
Just like the sweet potato option in preperation. Heat it in the owen until it good and ready. Add your desired toppings of choice and heat it again until all the cheese has melted.
CAULIFLOWER BOTTOM WITH UNDER 40 CALORIES PER 100 GRAM
The cauliflower option is the one that takes the most time to complete. But it is also the one with the least calories. Heat up the fresh or frosen cauliflower in the microwave. When it's nice a soft you can cut it up in a food processer. Add the pieces on a clean towel and squeze all the water out. It's important that you get as much water out as possible. Add the "dough" to a bowl and add an egg and a small handful of your favorite cheese. Mix it all up and add it to a owen pan. Heat it for about 30 minutes on 400 degress until it's golden brown on the sides.
Take it out and add your toppings of choice. Then heat it until all the cheese is melted.
CHICKEN BOTTOM WITH UNDER 120 CALORIES PER 100 GRAM
Slice up chicken breasts in ¼ inch slices. Heat one side on a pan. When the first side is done you flip it over and add your tomatoes, cheese and other pizza toppings. When the cheese has melted the pizza is donw.
TORTILLA BOTTOM
This option has just as many calories as your regular pizza bottom. But unlike the regular pizza bottom this is extremely thin. This make the pizza bottom come in at under half the calories when compared to the same sized pizza. You can heat it up on a pan just like the chicken breast option. Alternatively you can add your toppings and then give it about 10 minutes on 400 degrees. To be sure to end up with a super crispy pizza you can finish it with a couple of minutes on a pan or a flat toaster.