Burger Bun Replacements with a Fraction of the Calories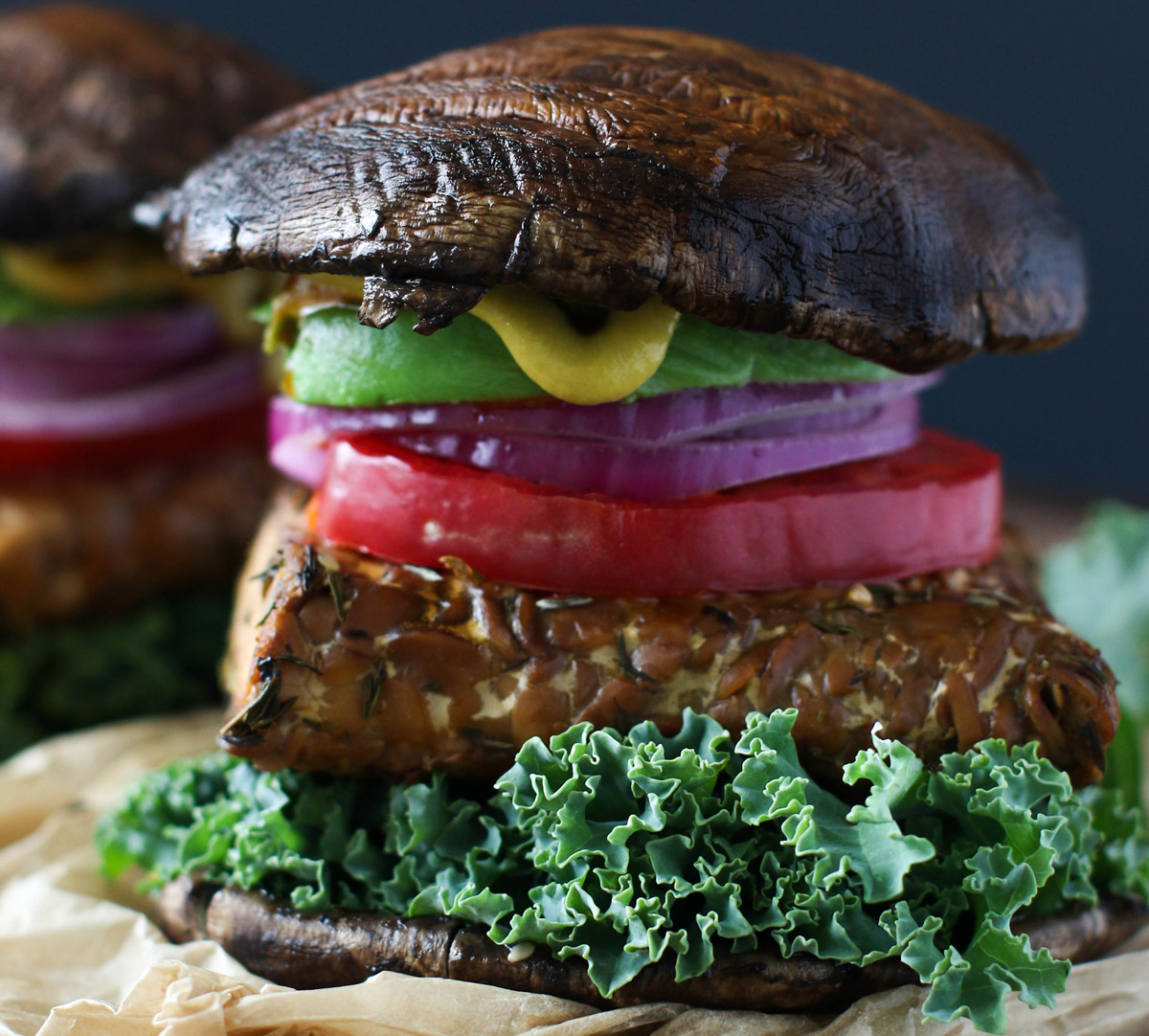 Most people love a good burger. But most burger joints makes burgers that are high in calories and bad in health value. Luckily you have an option to make your own super burger. Now do not get me wrong. You can make great burgers with regular burger buns. There is absolutely nothing wrong with that. But it is nive to have a low calorie option that can be eaten even on a fat burning day.
PORTOBELLO WITH UNDER 25 CALORIES PER 100 GRAM
Portobello mushrooms is a great way to replace the regular burgerbun. Simply heat two mushrooms up in the owen or on a frying pan. You can also heat them on a gridler to get that flat and extra crispy result.
EGGPLANT WITH UNDER 25 CALORIES PER 100 GRAM
Eggplant burgers is like the portobello option very low in calories. It is a great bit cheaper to make. Simply slice the eggplant in burgerbun sized slices and heat them on a fryingpan or in the owen.
SWEET POTATO WITH UNDER 100 CALORIES PER 100 GRAM
Sweet potato "buns" are super tasty. Simply heat up the burgerbun sized slices of potatoes in the owen or microwave and fryingpan combo. Add yoyr burger ingreediense of chouce and dig in.
BUTTERNUT SQUASH WITH UNDER 50 CALORIES PER 100 GRAM
The butternut squash is amazing. It can be used to make fries, mashed "potatos", pizza bottoms and burgerbuns. The taste is amazing and it is so easy to do. To make burgerbuns you simply slice it up in ¾ inch slices and put the in the owen for 30-40 minutes on 400 degress.
Those calories won't know what hit em 🙂
Each meal where you make a switch is easily 400 calories or more removed. This can quickly add you to a ton of room of some much tastier treats. But remember that you can eat the regular versions as well.